Listen To What Our Patients Have To Say
Welcome to Radiant Dental Arts
Our dental office is conveniently located at 12395 El Camino Real, Suite 101, San Diego, CA, 92130 in the Scripps Medical Building. Ample free parking is available. Most PPO dental insurance plans are accepted. If you don't have dental insurance, we offer our Member Loyalty in office savings plan.
Listen To What Our Patients Have To Say
Want to get that smile you've always imagined with porcelain veneers or Invisalign? Then what are you waiting for? 
We think that the work we perform at our office speaks for itself. Our dentist San Diego can handle any kind of dental issue to transform smiles into centers of health, beauty, and confidence. You deserve to share your amazing smile with the world, too. Check out this gallery and find out for yourself the kind of smile transformations that are done here!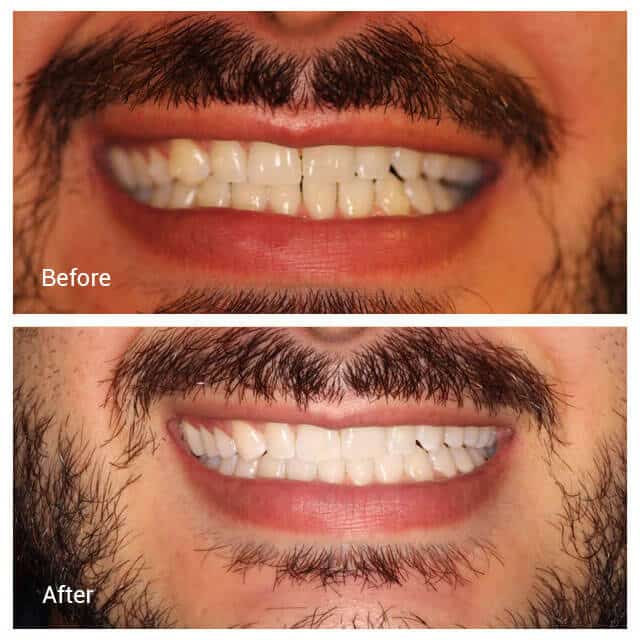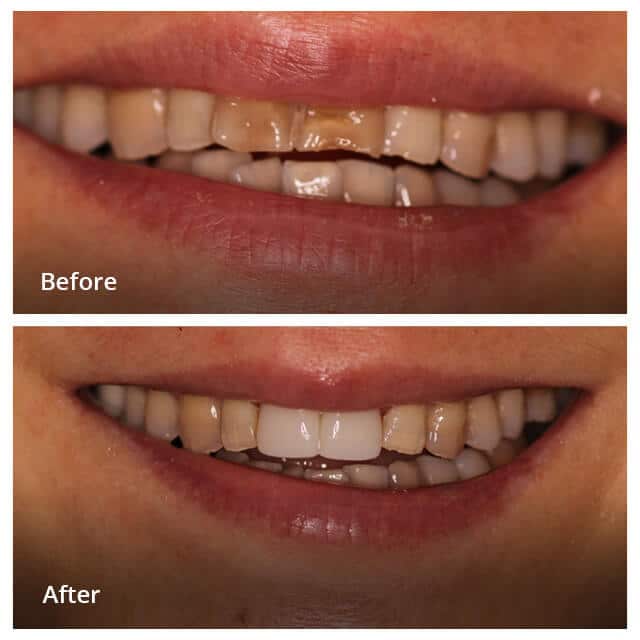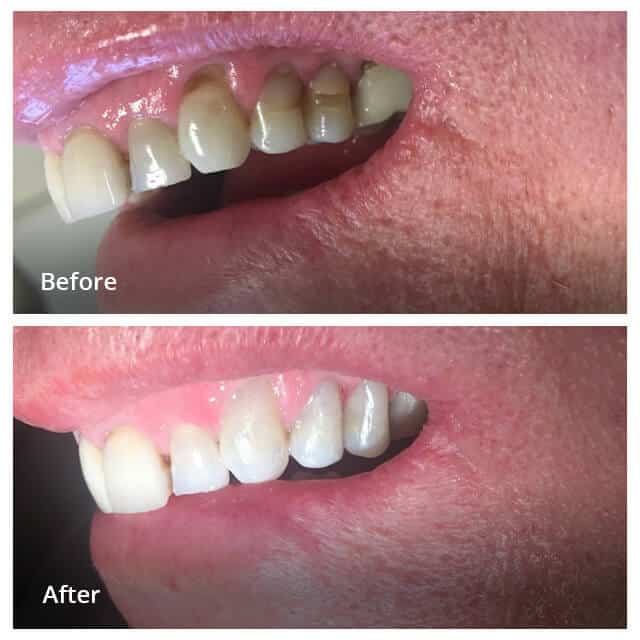 I believe that the total health of the patient is the most important thing. There is a strong connection between dental health and overall body health. Poor dental hygiene, cavities and gum disease have detrimental effects on the entire body. I will help guide and educate you about your current dental conditions, empowering you to make an informed decisions to take steps to improving your dental health and in turn, your overall health. Perfect example of this is when a patient came to our office: the patient was in poor health and had extremely poor oral hygiene along with loose teeth.
Our dental office accepts maximum major insurance plans. Our front desk staff is knowledgeable about dental insurance as well, so we're glad to file and track your claims for you to make sure that you're enjoying the most out of your benefits. We just request that you carry your insurance card to each visit, so we can ascertain your information is as updated as possible.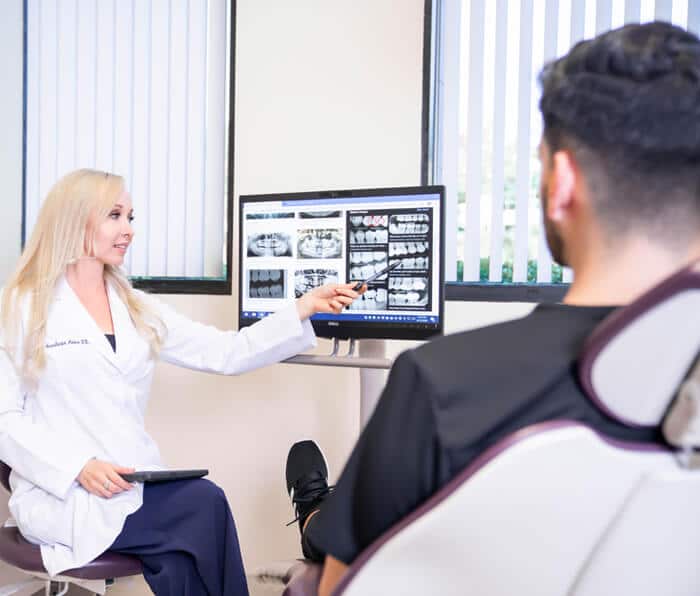 At Radiant Dental Arts, our practice is well-equipped with the latest digital x-ray technology. This enables us to provide the highest quality images under the lowest levels of radiation. Digital radiographs generate between 1/10th and 1/100th of the radiation of conventional x-rays making them safer, faster, and simpler compared to that in the past. With a wide range of image customization options available, we find digital dental x-rays for better diagnosis and get a better and more minute look at the teeth instead of those old-fashioned films.
We utilize a state-of-the-art Dental Imaging System for Optimum Results in dentistry. A digital image of the jaw lets us understand exactly where to place a dental implant, provide an Invisalign® or get to know the root cause of a problem through a thorough exam. Book an appointment with our dentist 92130 and find out for yourself what makes us unique.
I was and will continue to be very thankful for Dr. Avina and her staff's quick and gracious assistance during a dental emergency a few weeks ago. Their kindness and professionalism - not to mention the finished product - have been outstanding. I visited Dr. Avena's office three times for three different reasons this past year and have been pleased with the experiences. It is a good feeling to have a dentist that you can trust and be confident in.
I highly recommend Dr Avina and her team! She is very gentle , knowledgeable and made me feel so at ease even though I was a little nervous. She explained everything very thoroughly. I thought I would need some work but she only recommended a new toothbrush and floss! Best experience ever!
Dr Avina is amazing. I'm always nervous when seeing a dentist. She made me feel comfortable and at ease. I had a lot of work done and was very happy with the results. Her attention to detail is top notch. She also has a beautiful office in Carmel Valley, San Diego. I would highly recommend her if you are looking for an A+ dentist. Go check out her office you'll be happy you did.
I had a wonderful experience with Dr. Avina! I'm always nervous when it comes to my teeth, so I really appreciate Dr. Avina's way of informing me of what is happening and with a calm and fun demeanor. Not to mention how everyone else in the office is always so nice and amazing as well! I definitely recommend!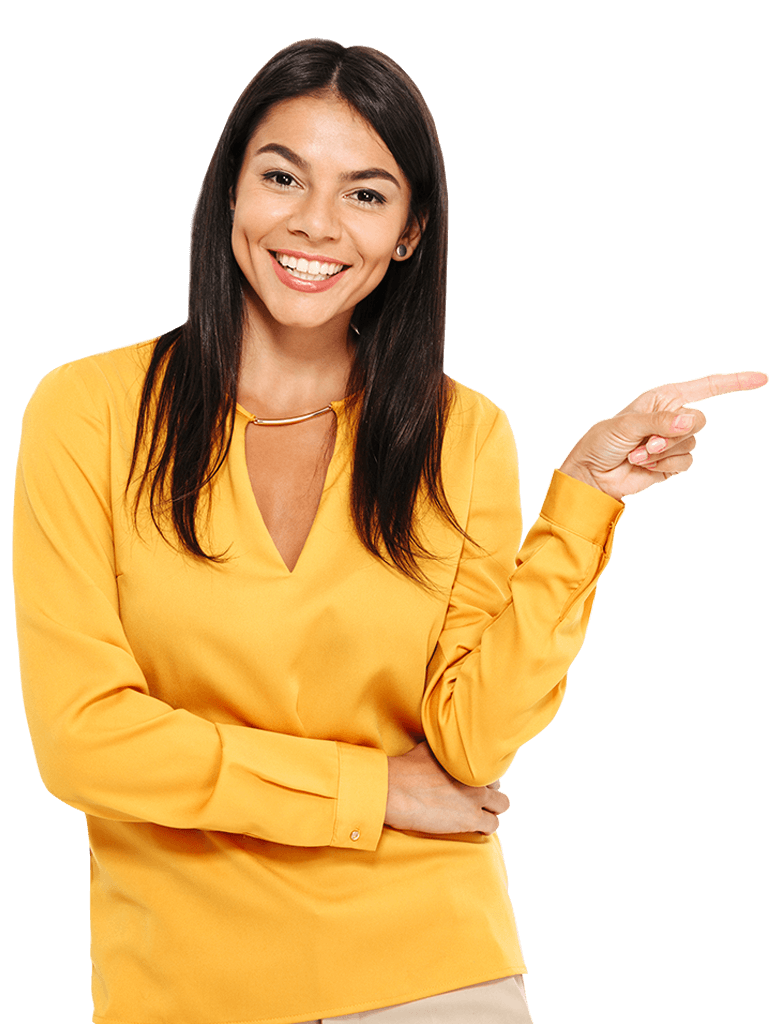 What Our Patients Say About Us
"People Love Us On Google"
Come in for a consultation and find out all about the best cosmetic dentist in San Diego, CA. Let Dr. Avina help you own your smile.