Radiant Dental Arts World Class Dentistry
DENTAL CROWNS AND DENTAL BRIDGES IN San Diego, CA.
If you have lost one or more teeth, or have damaged teeth, you may have realized their importance to your oral health and appearance. Lost/damaged teeth can and must be restored or replaced. And, our dentist in San Diego is always ready to help you.
Over time, our teeth begin to weaken and become more susceptible to problems such as decay, cracks or discoloration. Crowns are used to renew the appearance and function of a tooth. Also, they are often used in conjunction with root canal therapy, dental implants or as an anchor for a bridge.

Crowns are typically made from porcelain in order to maintain strength and a natural appearance. The process of placing a crown may take 2-3 office visits. Once treatment is complete, continue to practice proper at home care and keep regular office visits to help your crown last many years.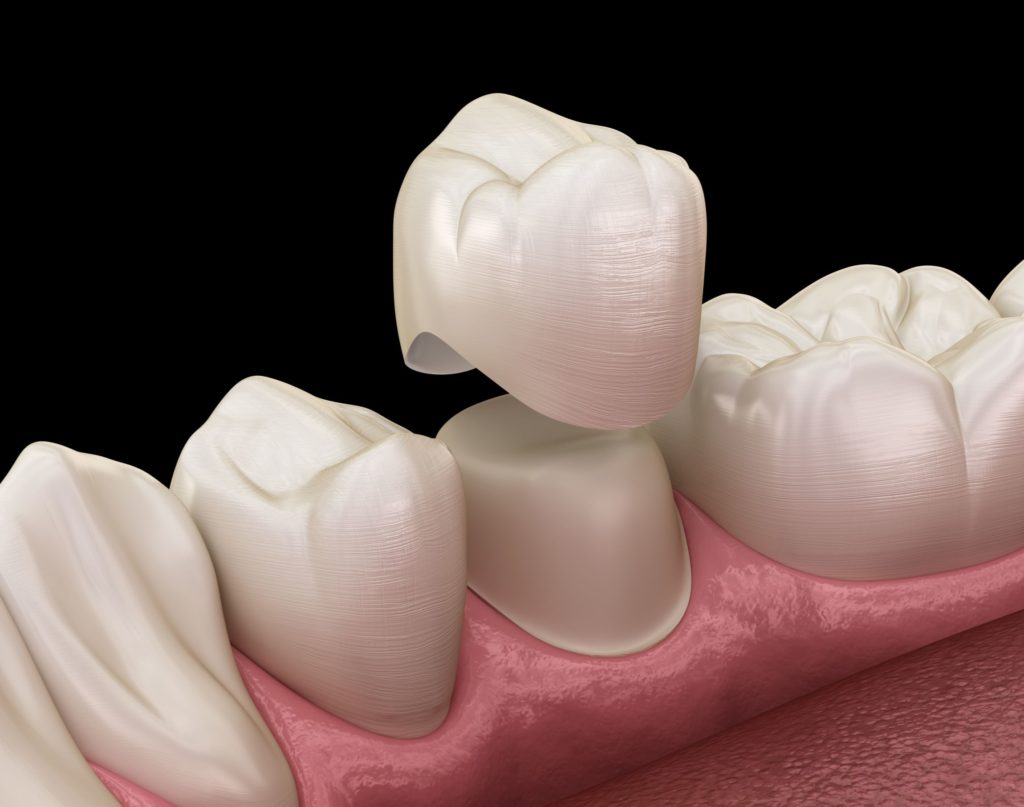 A dental bridge is used to replace a missing tooth or teeth. A tooth or teeth neighboring the missing tooth or teeth may be crowned, and used as anchoring teeth to support the replacement tooth. It is important to replace missing teeth to avoid shifting of surrounding teeth, which may lead to misaligned bite, TMJ and other problems.

Dental bridges are custom-made to match your natural teeth in color and overall appearance. They are made from mixtures of gold, metal, alloys or porcelain to ensure that they are strong and durable. With appropriate at home and professional care, your dental bridges may last for years.
Benefits of Crowns and Bridges
We will thoughtfully assess every aspect of your condition to help you select the best tooth-replacement option.
Come in for a consultation and find out all about the best cosmetic dentist in San Diego, CA. Let Dr. Avina help you own your smile.