Radiant Dental Arts World Class Dentistry
20 Minute Whitening • No Sensitivity
THE Hassle-Free Complete Hybrid Whitening System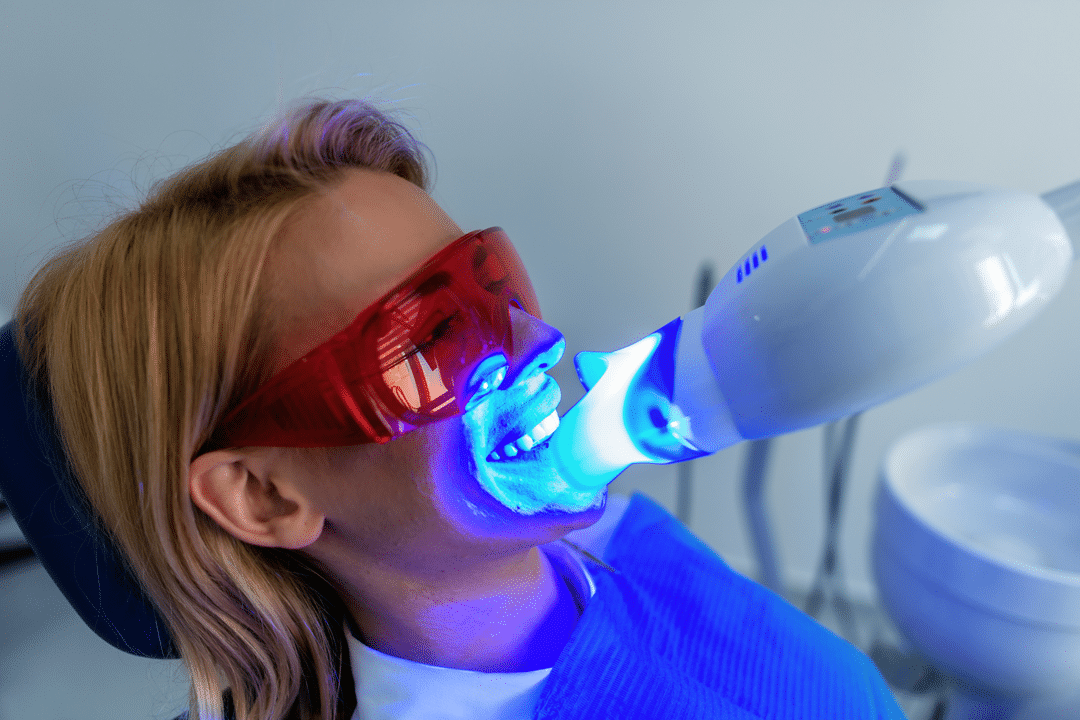 The Prophy-Plus whitening system begins with a professional cleaning. The complete cleaning provides the best possible conditions for the whitening process to be at its most effective. The pellicle layer is completely removed. Stain removal, enamel brightening and powerful whitening occurs without sensitivity.
EASY TO USE PRE-LOADED TRAY
Smile Perfected™ is a simple to use, effective technology, including a patented pre-filled whitening tray that fits comfortably and allows the person to relax the jaw while their teeth whiten. Vitamin E oil swabs apply easily and help protect the lips & gums. Each kit includes a Smile Perfected Aloe Vera Lip Balm to keep help keep lips health afterword!
The tray applies a gentle layer of soft, pleasant tasting gel. Specially formulated for maximum results without the sensitivity. The special formula includes an active ingredient. The gel is activated using the Smile Perfected™ LED light, to make 20 minutes all that is needed to achieve professional whitening results with no sensitivity or pain
PAIN FREE - NO SENSITIVITY
No more hurting patient's with a harmful caustic dehydrating gels and heat. This is the healthier more natural way to brighten teeth without prescribing pain medication.
All teeth fade back but with Smile Perfected's included take-home pen and tray, patients can maintain their beautiful smile until their next cleaning. The Perfected Hybrid System
Come in for a consultation and find out all about the best cosmetic dentist in San Diego, CA. Let Dr. Avina help you own your smile.